There are so many different herbs, i have to keep a book handy to keep up with them all!
Along with all the regular culinary herbs, I try to grow some that are NOT so ordinary, as well, such as "lime basil", "cinnamon basil" and others. I also try to plant a few new medicinal herbs each year, so i can see what they look like as they come up, and can recognize them (hopefully) in the wild! I get some of my UNUSUAL seeds from Larry at Sandmountain Herbs (see my links page) and various other seed companies that I favor. I also am a seedsaver, and you may purchase many varieties of herbs and flowers from my localharvest store.
LIME BASIL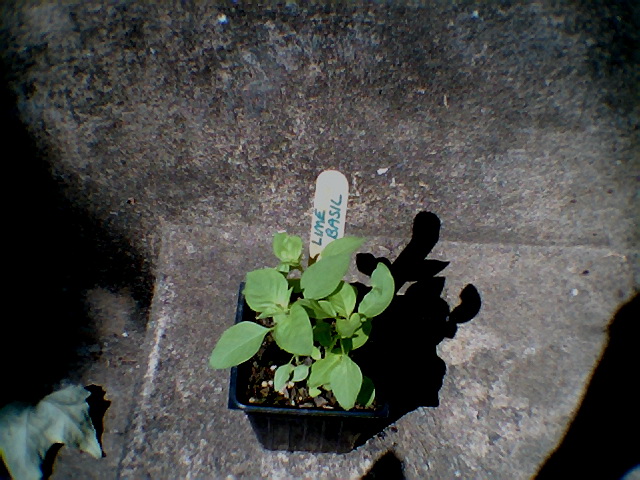 This is Lime Basil, i absolutely love it! It has a definite lime/citrus smell, and when you cook with it, you can substitute it for regular basil. (Seed can be purchased from me on localharvest.org)
EAST INDIAN LEMONGRASS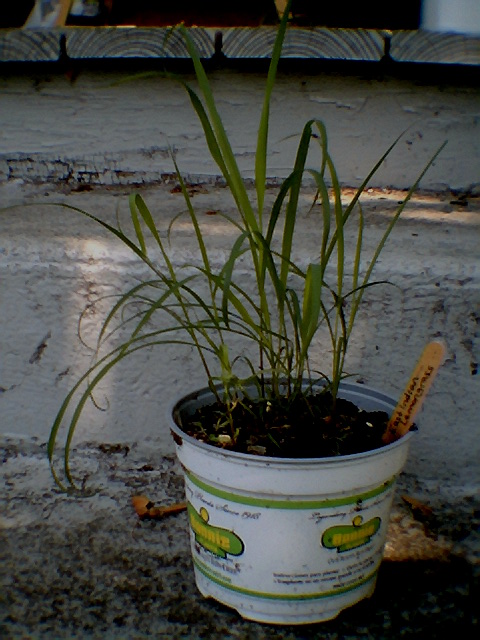 Grown from seed.
This is East Indian Lemongrass, and let me say i grew this from seed. I was told by a fellow vendor that "lemongrass does not have seed"...but, i checked with my source, and this particular lemongrass DOES have seed! So we learn every day...haha! Smells great and i use this in my soaps and bath salts.
TEA TREE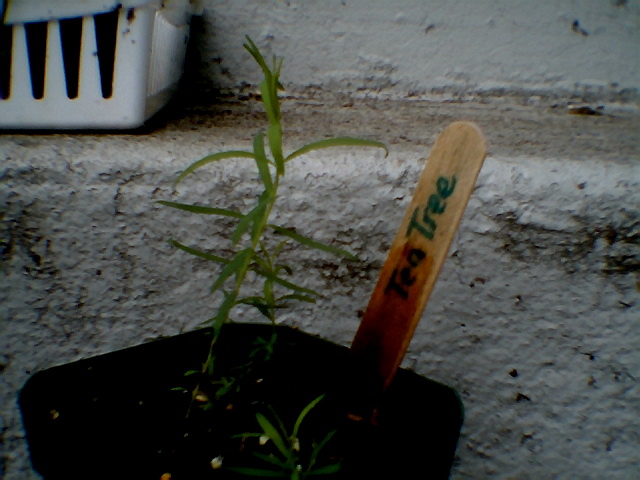 These are VERY difficult to grow! (Grown from seed)
Above is a tea trea plant, and let me tell you, they are not easy to grow from seed! This is the second season i have tried to grow them...and finally got some to stay alive. The problem seems to be damping off...perhaps something in the soil, or something about the plant itself?? Nevertheless, i got a few to grow and they lived several years.
St. Johns Wort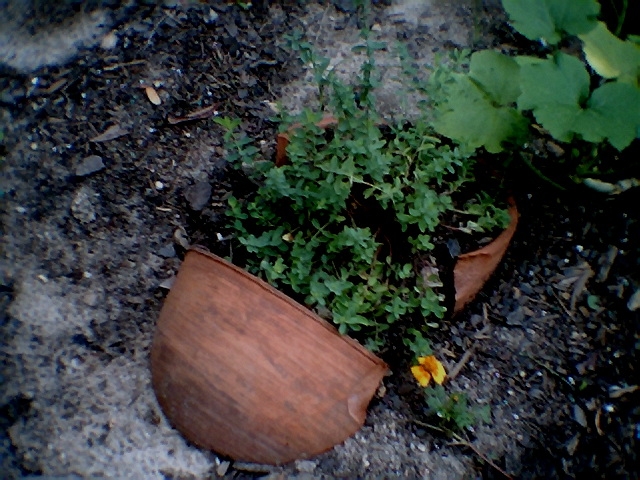 Grown from seed.
Lemon Verbena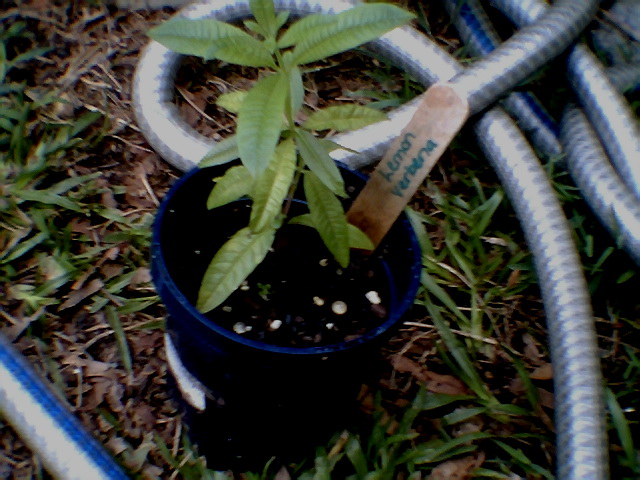 This is a cutting i rooted!!
White Sage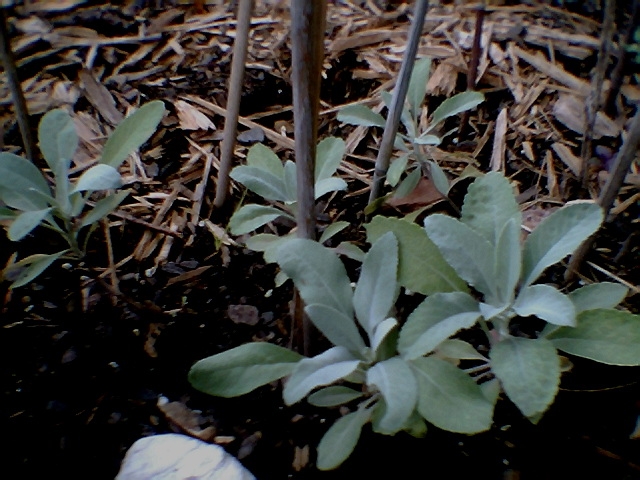 I love this plant!! Grown from seed.
Virginia Tobacco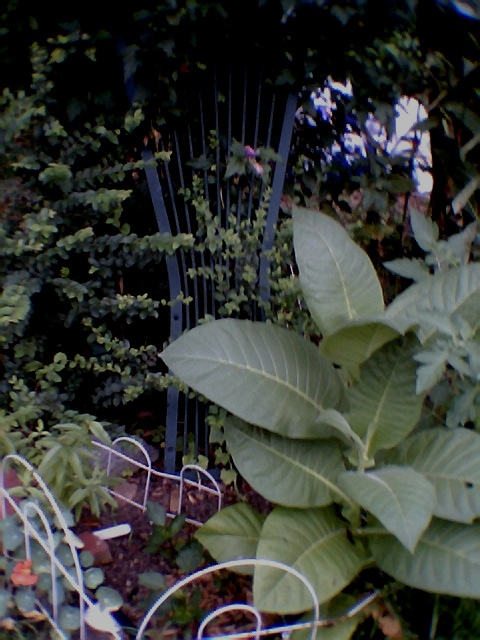 It might be Virginia tobacco, but i grew it in Georgia! (from seed)
Eucalyptus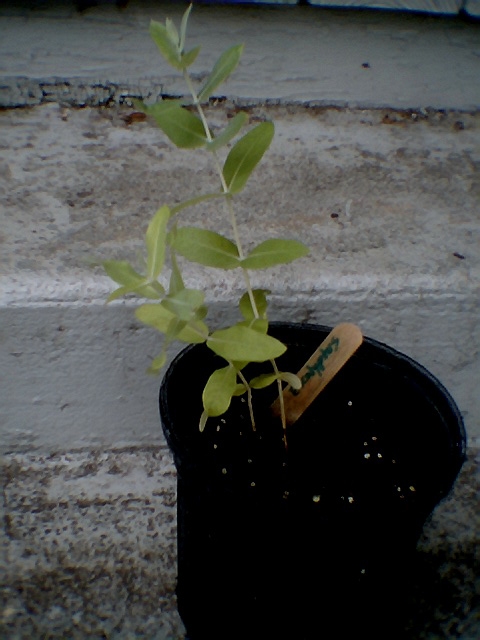 Yes....from seed!!
Pennyroyal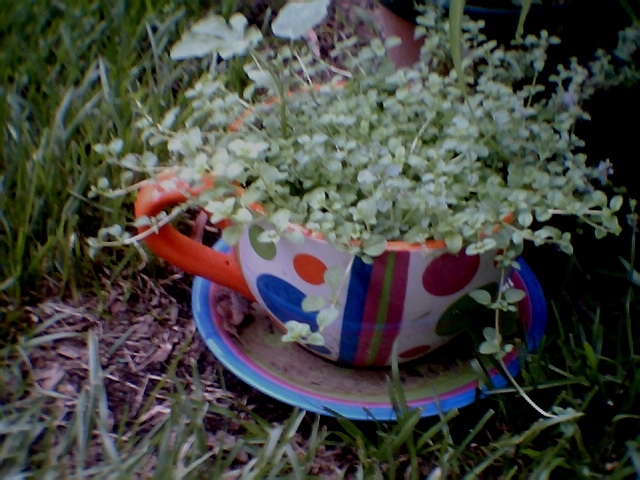 Of the mint family, can be used in teas (do not drink if you are pregnant)..grown from seed.
Basil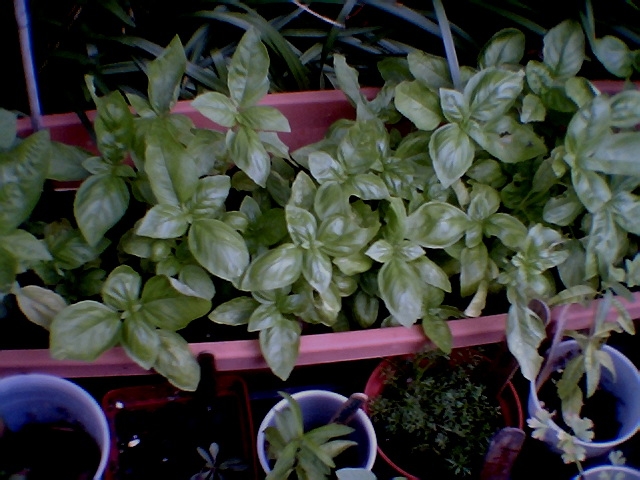 I always grow plenty of basil for market, people love it!
Butterfly Caterpillar on the Fennel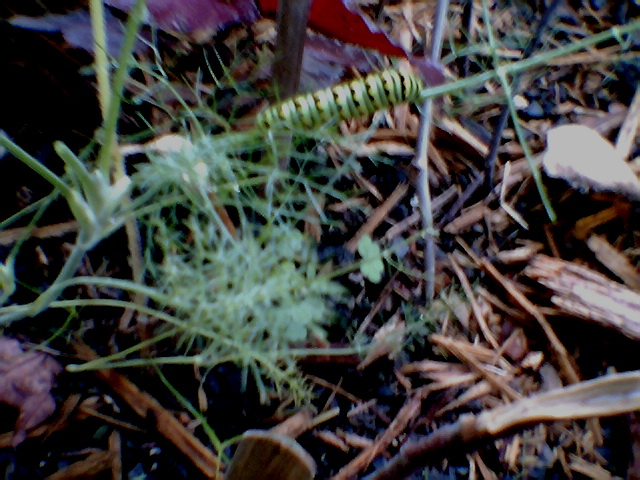 Ferret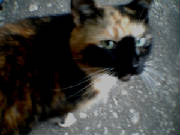 One of my cats...she loves me!