Aloe Vera is an effective laxative that can aid digestion and ease stomach complaints. Not only that, it's a must to put on burns.... I use it immediately if I burn myself in the kitchen. Most of the time I can't even tell in an hour or two that I even burned myself! It truly is a miracle herb, and great for the skin!
Burdock has been used in connection with acne rosacea, acne vulgaris, menopause, psoriasis, rheumatoid arthritis.
Chamomile has been used in connection with Colic, Eczema, Gingivitis, Wound healing, Anxiety, Canker sores, Crohn's disease, Diarrhea, Gastritis, Irritable bowel syndrome and Peptic ulcer.
Chamomile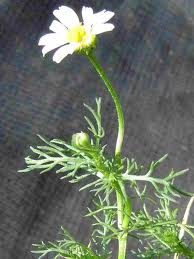 Dandelion has been used in connection with constipation, Edema, Indigestion and heartburn, Liver support, pregnancy and postpartum support.
Dandelion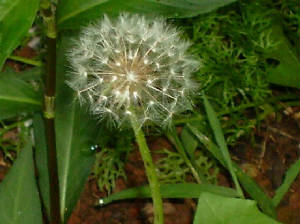 Oregano. The name Oreganum is the contraction of two Greek words, oros meaning mountain and ganos meaning joy. Together the words suggest the beauty that oregano lends to the fields and hilltops on which it grows.2 Oregano was used extensively by the Greeks for conditions ranging from convulsions to heart failure. Nineteenth-century American Eclectic physicians (doctors who recommended herbal medicines) employed oregano as both a general tonic and to promote menstruation.
Horsetail has been used in connection with Brittle nails, Edema (water retention), Osteoarthritis, Osteoporosis, Urinary tract infection and Wound healing.
St. Johns Wort In ancient Greece, St. John's wort was used to treat many ailments, including sciatica and poisonous reptile bites. In Europe, St. John's wort was used by herbalists for the topical treatment of wounds and burns. It is also a folk remedy for kidney and lung ailments as well as for depression.
Nettle has a long history of use. The tough fibers from the stem have been used to make cloth and cooked nettle leaves were eaten as vegetables. From ancient Greece to the present, nettle has been documented for its traditional use in treating coughs, tuberculosis, and arthritis and in stimulating hair growth.
CILANTRO
Another one I keep handy is CILANTRO! Cilantro is loaded with antioxidants and is very good for you. I put it on wraps, cook with it when I make charro beans and chicken fajitas - yum!
There are many, many more herbs - no way I could list them all! I just hit a few of the common and/or interesting ones. If you have questions about herbs, please drop me a line via email, or visit my Facebook page!